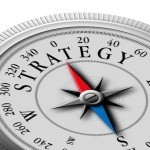 While the majority of judicial candidates go with the typical .com and .net domain name extension for their campaign websites, did you know that there are brand new extensions available? You can register all types of specialized TLDs (extensions) for a variety of businesses, services and interests.
The .LAW extension is designed for attorneys, judges, law schools, online law or legal blogs, legal news aggregators and more.  The .ATTORNEY and .LAWYER domain name extension is perfect for any private practice lawyer, firm, legal service, or legal entity. And, of course, .LEGAL works for the above, too.
These extensions are not just for candidates, but also for practicing lawyers and attorneys. According to the American Bar Association, more than 50 percent of people looking for an attorney online base their decision on the strength of the potential attorney's website.
Specialized domain name extensions can help establish an online presence and create an edge in a virtual marketplace.
There are a wide variety of domain extensions are available for registration. You may be surprised what new ones come to market. Soon they will soon be coming to websites near you.