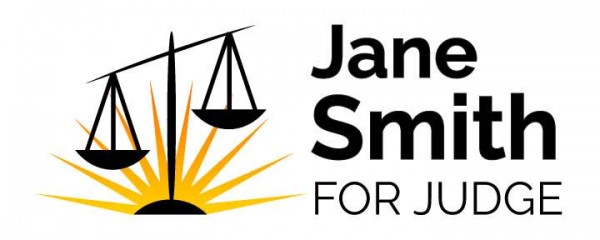 Once designed, a campaign logo becomes the lynchpin of a judicial candidate's overall branding. The logo will appear on campaign yard signs, candidate brochures, direct mailings, palm cards, video ads and all other forms of political campaign advertising.
A badly-designed logo will reflect poorly on a campaign and will keep people from taking it seriously. The logo should only include the most important elements of the candidate's name and the elected office that they are running for. Political logos with too many colors or design elements will confuse visitors can even be difficult to read, particularly on yard signs.
Blatantly copying another campaign's logo may raise accusations of plagiarism. Many designs are similar, but if you are going to borrow design elements, don't do it from your opponent or anyone running in the same district.
Judicial Logo Templates Make Designing Easier
Online Candidate carries a large number of judicial logo templates. These files are in PSD and AI formats, designed for Adobe Photoshop and Adobe Illustrator. They are simple and designed to inspire a formal brand.
Sample logo templates from Online Candidate: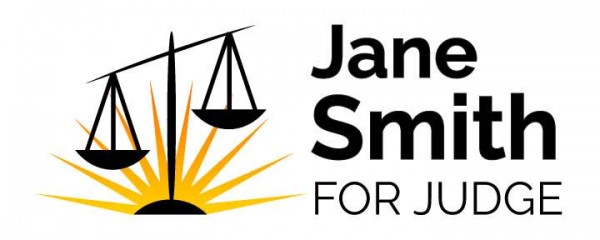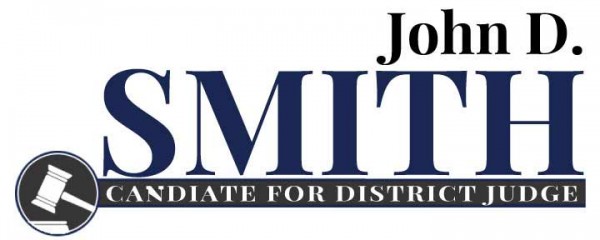 See all political logo templates available for download.
Judicial Logo Tips
Keep the design simple. Many candidates for judge tend to use a serif font. Script lettering is harder to read and may not translate well to print. If you add additional elements, such as a gavel or the scales of justice, keep it subtle and don't let it overwhelm the candidate's name.
Use only a few colors. Judges tend to go with black and white or red and black. Odd colors may get attention but may also distract from the messaging. The position of judge lends itself well to stark, strong impressions.
Know the rules. There may be local rules or laws that prohibit what can appear on judicial signage. There may be restrictions about certain images and (particularly) wording. Be sure to know any existing rules so you don't run into problems later.
Keep your look consistent. Once you have a campaign logo design, don't change it later. Much of your voter branding is there in your logo. If you change it, you'll lose much of that connection.
Online Candidate political website design packages include a custom header, logo and color design. A high-res version of the site logo for your use in print or signage is included for FREE.

10% Off All Super Cheap Signs Orders – No Minimum Purchase Required
Use Code: ONLCAN10