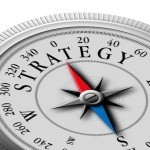 A good campaign slogan is important for any political campaign. The right slogan encapsulates your campaign message and your primary appeal to voters. It should be short, memorable and in the best cases tap into a genuine emotion.
Campaign slogans for judicial candidates tend to be based more on personal and professional traits.
Here are some examples:
Integrity. Honesty. Commitment.
Strength and Experience
Working for YOU
A Record of Accomplishment
Experience Counts
Hardworking, Experienced, Fair
Justice for YOU
Proven Experience and Integrity
The right experience, the right choice
Experience, Integrity and Justice with Compassion
Balanced, Fair, Firm
Once you've chosen a campaign tagline, be sure to use your judicial slogan in your web and print advertising. This will help create and cement your 'brand' into voter's minds.